Collingwood Students Excel in Maths Challenge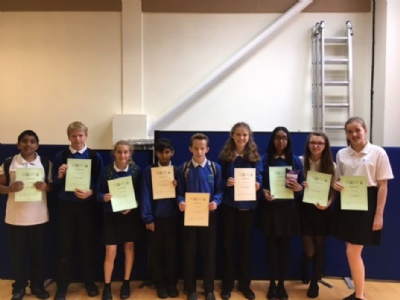 Years 7-9 students excel in SHAPE Maths Challenge despite fierce competition.
On Wednesday 28 June Collingwood College entered teams from Years 7, 8 and 9 into the SHAPE Maths Challenge at Tomlinscote School. The students worked in teams of 3 to solve some very challenging mathematical (and chemical) problems.
The competition was tough, with staff from some of the other schools declaring that a few of their team members were actually "geniuses"! Despite the tricky problems and fierce competition Collingwood did extremely well! Our Year 9 and Year 7 teams claimed First Place and the Year 8 team were awarded Third Place.
Congratulations to all teams and thank you for giving up your free time to represent us so brilliantly!
Mrs Howell - Maths Department