South Regional Cross Country Finals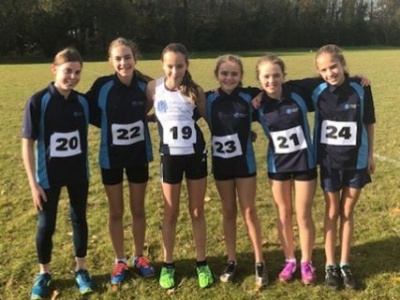 On Saturday 10 November our Junior and Senior girls X Country teams headed to Tonbridge, Kent for the South Regional Finals of the Cross Country Cup.
This was the first time in our history that we had made it through to this round and to have two teams through was a fabulous achievement.
The junior girls' team was up first and they would be running a distance of 2.5km. After the heavy rain the day before the course was incredibly wet and very muddy in places. Our girls all performed magnificently well during the race in some very tough conditions. The standard of event was very high with some elite athletes taking place from some of the big Private Schools. Notable performances for the girls included Maddi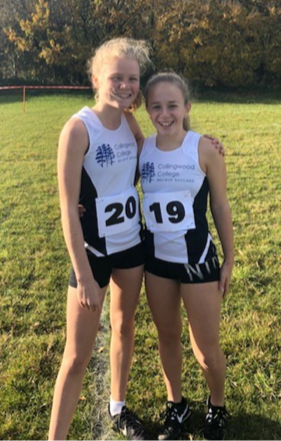 e Clifford 8D once again who took 5th place overall and Lauren Taylor 7K who came in 27th..
Our junior girls' team was made up of one Year 8 student (Maddie Clifford 8D) and five Year 7 students (Lauren Taylor 7K, Izzy James 7F, Zara Hogston 7I, Lotty Rabey 7F and Autumn Hedley 7C) so this bodes very well for next year's event which I know the girls are already looking forward to.
In the senior girls' event we had just two runners, Lucy Duckworth 9G and Jules Rabey 10E who were running a total distance of 2.85km. Once again being the South Regional finals the competition was very high but both girls performed really well to come in 24th and 34th position out of 80+ runners.
I have to congratulate all the girls for performing fantastically well and for reaching this stage of the competition, their commitment to their running is a pleasure to watch and I am looking forward to the upcoming Lightwater event.
Mr Andrews - Year Manager—Year 8 / PE Department