Year 10 Students Attend STEM Day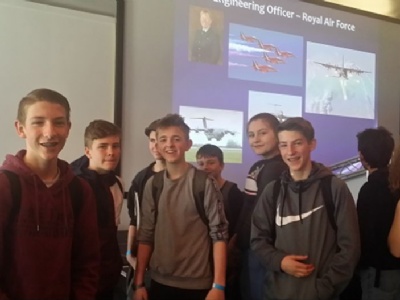 On Friday 29 March 30 students from Year 10 attended the 'STEM' (Science, Technology, Engineering and Maths) Day 2019 event at Thorpe Park organised by the University of Middlesex.
The event was designed to introduce students to the exciting world of STEM as well as showcase career paths to those that have a passion for these subjects. The fair itself delivered a huge variety of STEM-related activities by Middlesex University including over 20 exhibits.
The activities included:
Robotics
Augmented and Virtual Reality
Mathematics
Computer Science and Programming
Physiology (mind control)
Design Technology and more.
In addition to this, the students attended a TED talk on the 'Science of a Rollercoaster', which gave them an insight on how roller coasters are designed, created and introduced to a theme park alongside which professionals are involved from Architects to Physicists.
Mrs Puri - Science Innovation and Achievement Lead and STEM Co-ordinator