Years 10 and 11 Students Attend Languages at Work Day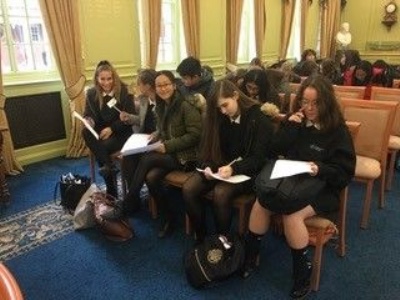 On Wednesday 23 October, a group of our Years 10 and 11 students had a great day at the ISSP Languages at Work day at Wellington College.
They participated in numerous sessions including Sign Language, Computer Coding and Japanese. I was impressed at how quickly they learnt a number of sentences in Japanese. They were able to introduce themselves and give their name, nationality, occupation and age in just 50 minutes. Well done! Thank you Wellington College - until next year.
Mrs Ortega - MFL Department