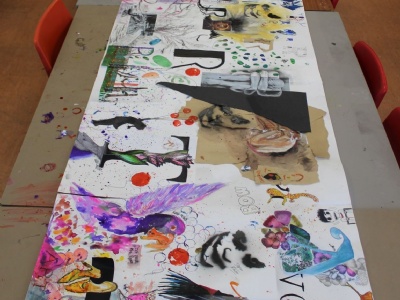 Year 10 Sixth Form Taster Day
On Wednesday 12 July Collingwood Sixth Form opened its doors to welcome Year 10 students to experience what Sixth Form is really like and to get an understanding of the subjects we have to offer.
Students experienced 4 taster lessons in their chosen subjects and had the opportunity to use the Common Room, Sixth Form Library and Sixth Form field during their free period.
The Sixth Form Common Room and canteen was buzzing at break and lunch with everyone enjoying themselves.
Students said:
The taster day gave me a good insight to how college will be and I enjoyed my subjects. My favourite was Psychology as it was a new subject and it was interesting.
Today was a success and I enjoyed it. I got a real taste of what 6th form at Collingwood is like. My favourite subject of the day was BTEC Art because the teacher was informative and fun. The Common Room was enjoyable and served good food. Overall the day has really helped me and my future.
It was a really enjoyable experience. All the teachers were really helpful when answering questions about subjects. It is a really good day to have!
I had fun!
It was a really good day!