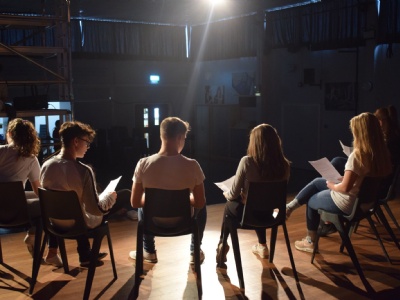 Students of Collingwood Sixth Form produced and performed in another sixth form Revue in October.
The Revue kicked off with a group dance performed by the year 12 and 13 girls - set to a medley of Beyoncé, Fifth Harmony and Cardi B - fully choreographed by Emma Freeman. Despite a small technical issue on the first night, the girls danced on with dignity; the second night going without a hitch.
From there came a variety of musical and sketch based acts. Acapella singing, live piano, movie scene recreations, contemporary dance, drag, questionable comedy; they had it all. Considering just two weeks prior the student organisers were threatened with the show being cancelled, pulling this together truly was a feat.
The second night ended with thank yous to the staff who supported the students involved in creating the show, including Miss Roberts (the heart and soul of the drama department) who will be leaving this year and will be missed by students and staff alike.