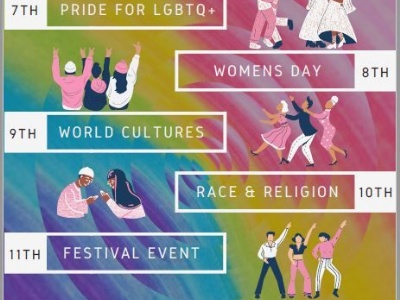 Collingwood Diversity Week - Monday 7 to Friday 11 March 2022
This year Collingwood College will be celebrating diversity with a number of events running across the school throughout the week.
The Senior Prefect will be celebrating, race, culture, religion, gender and sexuality and have allocated a day in the week to recognise diversity. There will be activities in the common room including quizzes, bake sales and inspirational and educational videos, Ted Talks, music and national dress. There will be a whole school Art project developing throughout the week and the final display will be set in the Sixth Form Centre.
Monday - LGBTQ+
Tuesday - International Women's Day 2022
Wednesday - Celebration of World Culture
Thursday - Race & Religion
Festival Friday - A celebration of all diversity