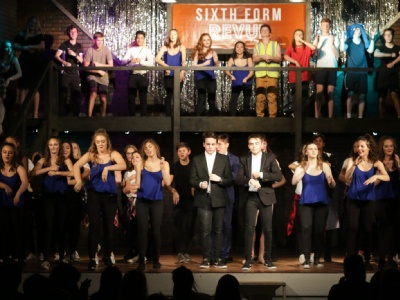 The annual Sixth Form Revue once again proved to be a huge success with performances from our Year 12 and Year 13 students.
Slang 101 meets Bake Off and PE vs Food Tech were just some of the sketches on offer alongside an evening of music, dance and comedy. The star of the show goes to Scott Burrows who made his debut with a series of magic tricks to keep the audience on their toes.
Congratulations to Sixth Form students for putting on a truly great show!