23 October 2019
Year 7 Student numbers for September
We are coming to the end of a six week parental tours period where each morning groups of prospective Year 7 parents and students have been visiting classrooms and looking at what Collingwood has to offer. These tours have all finished with a short presentation from me in the Conference Room with an opportunity to ask questions. I have been overwhelmed, but not surprised, with the exceptionally positive comments regarding our staff, students, facilities and site, exam results and options programme. Every year over the last six years has seen an increase in our first preferences and we are aware that we already have 203 first preferences and 149 second preferences for September with a closing date for applications of Thursday 31 October. It does look like that once again we will be full!
TeachMeet
We had a very successful TeachMeet at Bishop David Brown School in Sheerwater last Thursday. As you know the 2015 Learning Partnership is a group of five Secondary schools (Collingwood, Kings International, Magna Carta, Bishop David Brown and Winston Churchill) all working together to improve learning and teaching in each of our schools. The TeachMeet is an evening where presentations are given by staff from each of the schools to focus on teaching and/or management. Collingwood had over 70 staff there which, even given our size, was a fantastic number. All the presentations were informative and engaging with those from our own staff, Mrs Walker and Mrs Jackson, being particularly well received.
Famous French Speaking Project Competition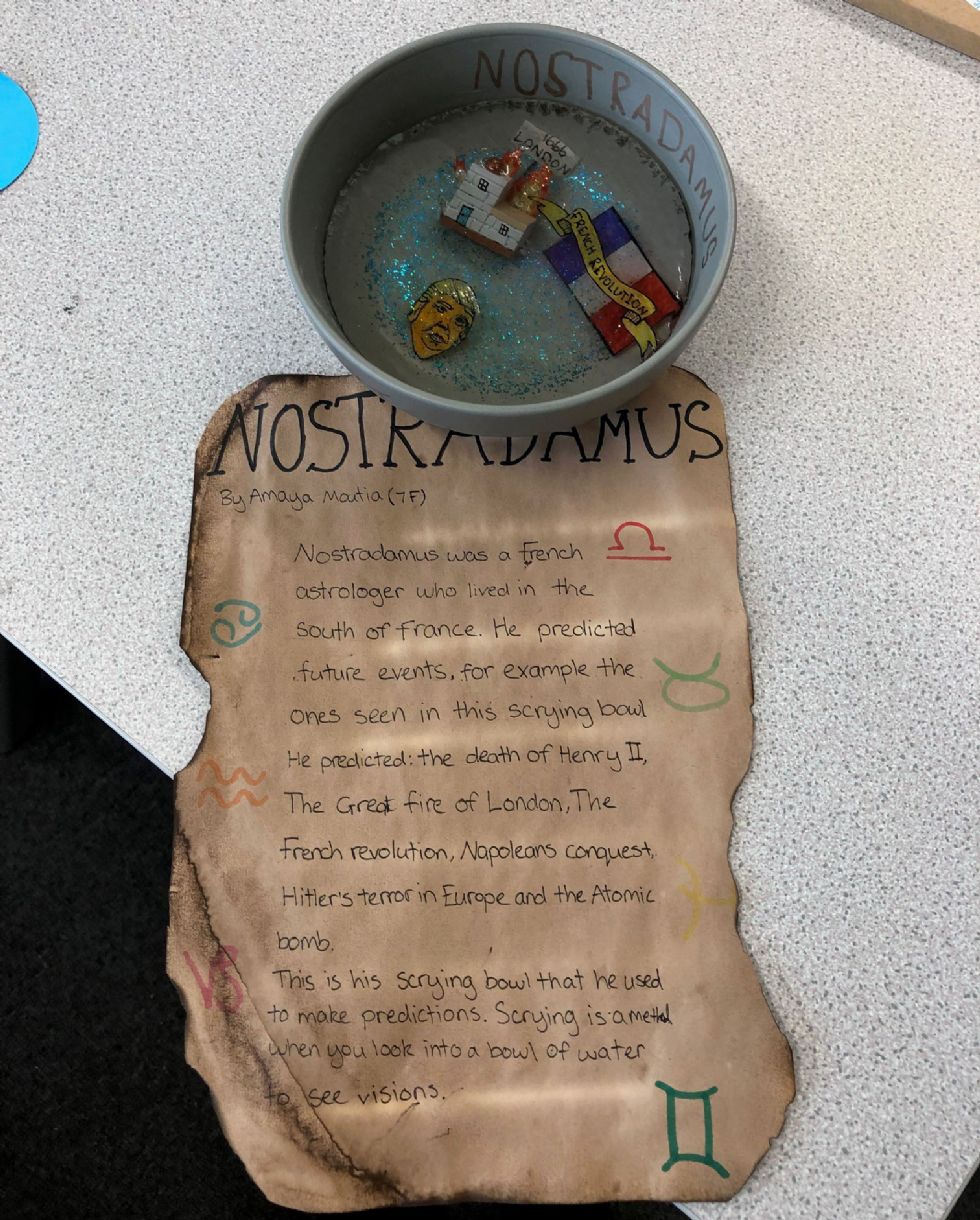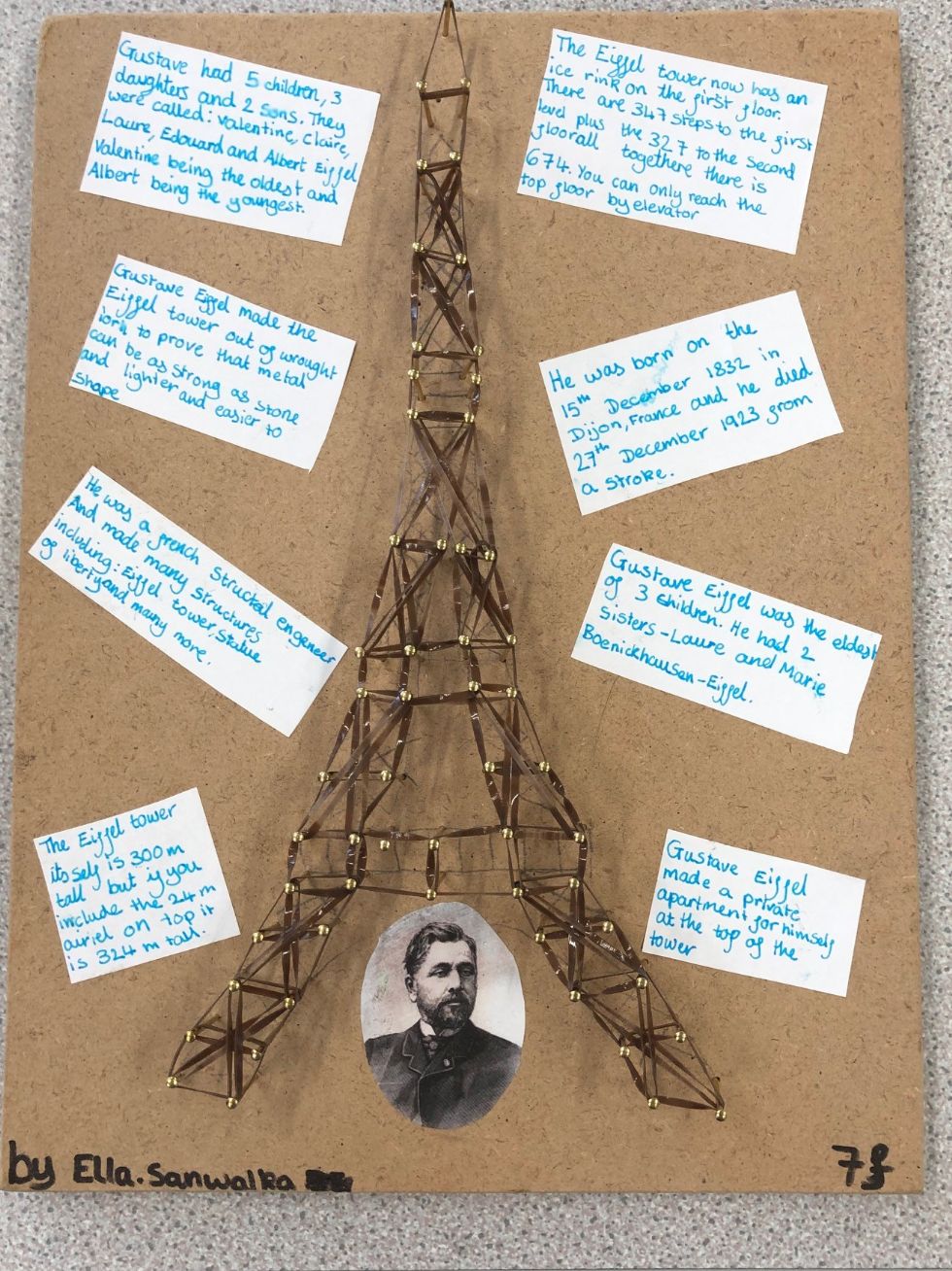 Congratulations to all the Year 7 students who participated in the Year 7 French Project competition last week. The standard was very high with a very impressive range of submissions. Thanks to Mrs Castro-Iglesias for organising this.
Thanks
My thanks to all parents and carers for their support over this first very successful half term of the academic year. I am particularly pleased that our Year 7 students have made such a positive start to their time at Collingwood and that our Year 11 and Year 13 students are showing real academic potential ahead of their all-important exams next year.
I hope that everyone has an enjoyable half term break!