And so our World Walk Challenge begins ...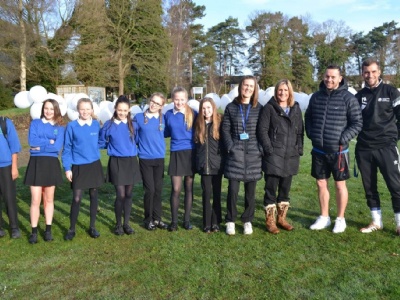 This morning 40 students and staff completed a 25 minute World Walk Challenge powerwalk.
About 40 of us turned up for the 8.00am powerwalk on Monday 13 March and each managed to secure 4000 ish steps! Well done to all who braved the early start!