World Walk Challenge - Have you sponsored us yet?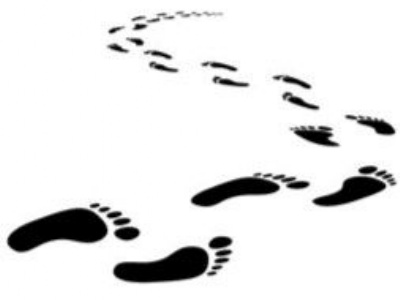 Your child didn't enter the challenge? Why not sponsor us anyway? Just click on the link below:
http://www.justgiving.com/CollingwoodWorldWalkChallenge
Still need more convincing? Here are five reasons why we really want you to share this link and help us with our sponsorship. Remember, every child is aiming for £20.00 each …..
1) The DNRC is an incredible organisation. Lots of our students worked with Captain Ibi Ali and Colonel Jeremy last week and heard first-hand about the tremendous work that they do. Without them, our military personnel would not receive the vital rehabilitation that they get. It is this rehabilitation that gets our soldiers back working with the army, gives them their independence back, literally gives them their limbs back. Captain Ibi made it really clear to us that the money we raise will help any of our students who sign up to be in the forces, should they ever need rehabilitation. It will help their children too. Please look at this link to see more of where our money will go: https://www.thednrc.org.uk/what-is-this-all-about/repairing-people/what-part-does-clinical-rehabilitation-play-in-repairing-people.aspx
2) Mrs Wiles and Mrs Charman will have run 200km by the end of this challenge. This is impressive! At one point, their blisters were so bad that anyone else would have given up! But not these two. They have managed to do all of this whilst working incredibly hard and so they are another reason you should sponsor us!
3) The staff and students who did DofE in the middle weekend, clocked up over 1,000,000 steps. Some of them walked over 40,000 steps each day. This is another incredible achievement!
4) Staff and students have organised a fabulous range of activities to get involved with and most have had between 50-100 participants each day. This represents a huge commitment from all involved.
5) It has been hard work! In order for us to get our 10,000 steps a day, more of us have walked to school each day instead of driving. We've paced our living rooms. We've done all we can to make sure that come Friday we will have virtually walked the world. We've taken part in all of the activities. We are exhausted!
So where have we walked?
At the time of writing this, we are 65% of the way through the challenge! This means that we have gone from Canada, to South Africa, to New Zealand and Australia and we are currently 20% of the way to India! This is fantastic.
We wouldn't be able to give you any of these statistics if it wasn't for our Year 9 PiXL Edge leaders who have worked tirelessly to collate all of the data at the Step-in hubs each morning. Lewis Mears, Abi Stewart, Hannah Boast, Lauren Coles, Rachael Ruske, Rabia Hussain and Sivany Vasanthakumar have given up their break and lunch times to work on this project and they have shown great leadership skills. We are really proud of them and very grateful.
We have had a huge amount of fun getting these steps. I am astounded at the amount of students who have taken part in all of the activities we have put on. We have had nearly 100 staff and students doing our power walks with us each morning and we had upwards of 130 doing Zumba with our very own Zumba crew: Lauren Humphrey, Georgia Haynes, Niamh Payne, Harry Whelan and Charlotte To. We were also very lucky to have Annabel Brash come in and run a FitStep class and a Just Jhoom class. On Tuesday Rosella came and ran a Clubbercise class which was incredibly hard but absolutely loads of fun.
We have certainly achieved the aim of improving staff and student well-being – all of us are more mindful of how active we are on a daily basis and we've all tried to improve our fitness. And has it improved morale? Without a doubt, yes it has! Staff and students have asked me if we can carry this on all year!
Finally, we are celebrating the finale of this event with our human poppy logo event on Friday during Period 5. Mrs Boon, Dan Martin and the Senior Prefect team have worked really hard to ensure that this has been organised brilliantly. Don't forget to get your child to wear a red top on the day and I look forward to showing you what will be an excellent photo!
Don't forget to sponsor us and buy your raffle tickets – we've extended the date of this until next Wednesday (29th March). The draw will take place at the end of the day on Wednesday and a list of winners will be available at each reception when you attend your Academic Review appointment the following day. We have some great prizes ranging from gift vouchers, golf days, £200 worth of GAME accessories, a wireless speaker worth £150.00, champagne and garden ornaments worth over £100 and lots more.
Thank you for all your support in what has been an amazing two weeks so far! India, we're coming for you!
Mrs Wright, Mr Cleary and Mr Andrews