We did it!  We Walked 76032437 Steps!
We had a terrific two weeks and are thrilled to announce that we successfully met our target and we stepped our way around the world, visiting the seven colonies who helped Britain during WW1.
Along the way we had a huge amount of fun. Last week when I wrote in the newsletter, we had just experienced the fun of Clubbercise and on those final two days of the challenge, staff and students enjoyed running, Street Dance and Silly Olympics amongst many other activities.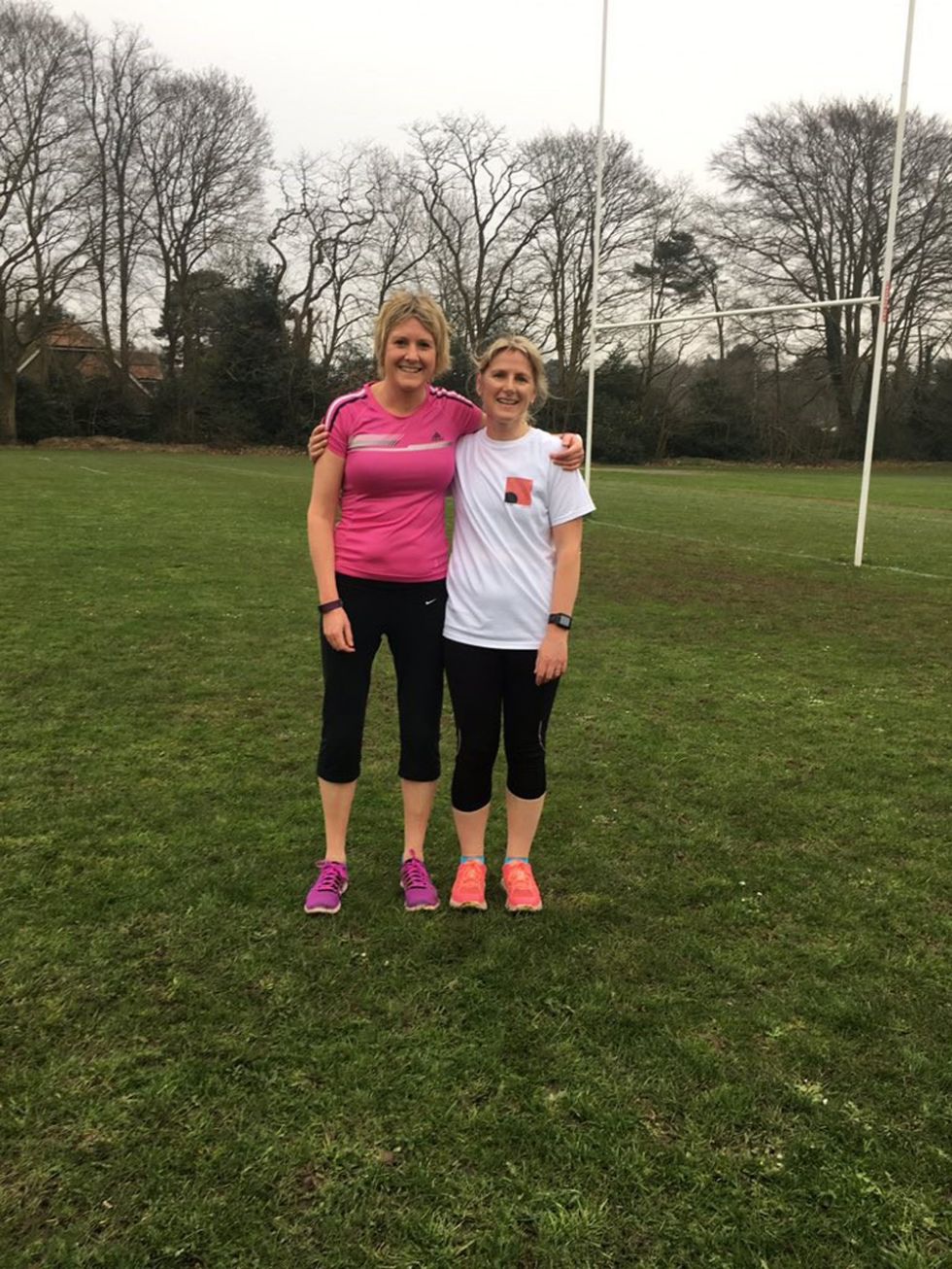 Mrs Wiles and Mrs Charman completed their impressive challenge and each ran 100km in ten days. How they managed to fit this in to a busy working week is beyond me, but they really have been an inspiration to staff and students alike! It's actually hard to believe that despite these impressive runs, they didn't win the step count for staff. This was won by Ms Blay, our librarian, who accrued a huge amount of steps throughout the fortnight. Our best student was Max Runacres 10C with 441062 steps.
The fortnight ended with an impressive finale event organised by Dan Martin, Jake Burton, Sarina Johal and Joe Milton in our Sixth Form. Supported by Mrs Boon, these students designed and organised a human poppy logo. Let me tell you that when you are talking of nearly 2000 people being organised to stand in a logo, stress levels are heightened! But it was worth it! The images captured by the drone are incredibly impressive and made all of us feel proud to have been part of the challenge and part of Collingwood. Captain Ibi Ali, who visited Collingwood two weeks ago from the DNRC, tweeted us to say @Collingwood_WWC AMAZING! Very poignant for anyone who's served in the UK Armed Forces! Thank you for fundraising for @DNRCOfficial. The DNRC tweeted @Collingwood_WWC @Collingwood6thF This is fantastic! Well done to all and thank you so much for all your support!
And that brings me on nicely to the fundraising element of the challenge. We certainly achieved our first two aims; to step around the world and to improve staff and student wellbeing. But we are a long way from our fundraising total of £10,000. Including the money raised from the raffle, we are at 50% of our total. We still have lots of students who haven't raised their £20.00 sponsorship and I am really hoping that you will support them in sharing the link and getting sponsored. Here is the link again in case you've forgotten it:
https://www.justgiving.com/fundraising/CollingwoodWorldWalkChallenge
There is still time! We all worked really hard in this challenge and changed our habits in the hope that we could support the terrific work of the DNRC – please help us be successful with this too.
Thanks for all of the support you showed us throughout the challenge and I wish you all luck in the raffle. Prize winners are listed in the newsletter and will be displayed in reception on Academic Review Day.
Mrs Wright, Mr Andrews and Mr Cleary
PS - If your child borrowed a pedometer please return it asap. Any that don't get returned will need to be paid for.