Mr Bunter Attends British Council to Receive International Schools Award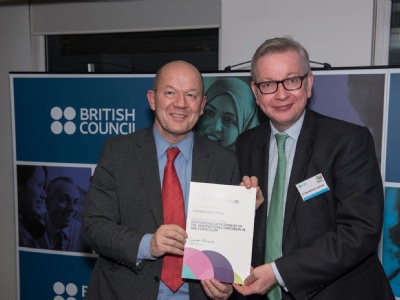 Mr Bunter receives ISA from Rt Hon Michael Gove MP.
On Monday 27 November Mr Bunter (International Schools Co-ordinator) travelled to the British Council in London to receive the International Schools Award (2017-2020) at a prestigious ceremony.
The Rt Hon Michael Gove, MP for Surrey Heath, was in attendance and presented Mr Bunter with Collingwood's award.