Once Again Our Students Excel in X Country Event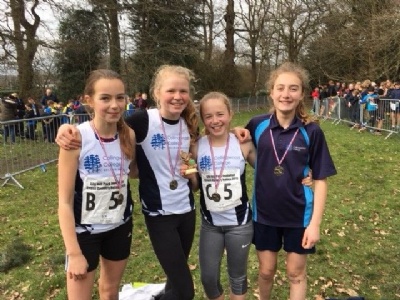 On Tuesday 13 March the KS3 X Country teams descended on Lily Hill Park for the annual X Country relay.
T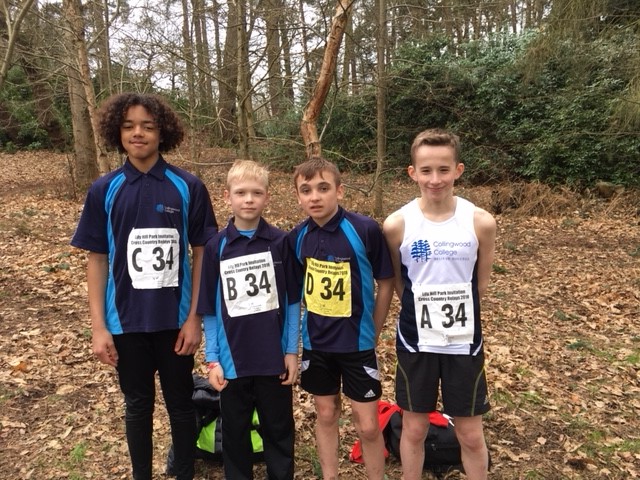 his event is made up of a team of 4 runners (Years 7, 8, 9 and then a guest runner) who run a lap each of the 1.9 km course.
The girls were up first and Lara Pearson ran a superb first leg to leave the team in the top 3. Maddie Clifford ran next and kept up the superb pace followed by Lucy Duckworth. Jules Rabey ran the last leg and kept the girls in the top 3 to finish 3rd place overall.
The boys were up next, against very tough opposition in Tomlinscote and Dr Challonor's. Max Duckworth set off first and ran an unbelievable leg to bring us round in 1st place. Dylan Hobbs followed and ran very well to keep the boys in the top 3. Noah Ayivi-Knott ran next with another fantastic leg to keep the boys in contention. Last up was Kai Hobbs who was competing against some tough runners and unfortunately got pipped near the end to bring the boys home in 4th position.
All the students ran fantastically well in lovely sunny conditions which made an unusual change for X Country events!
Teams:
Girls - Jules Rabey, Lara Pearson, Lucy Duckworth and Maddie Clifford
Boys - Max Duckworth, Kai Hobbs, Noah Ayivi-Knott and Dylan Hobbs
Mr Andrews – Year Manager - Year 7 / PE Department