Another very strong performance at GCSE level!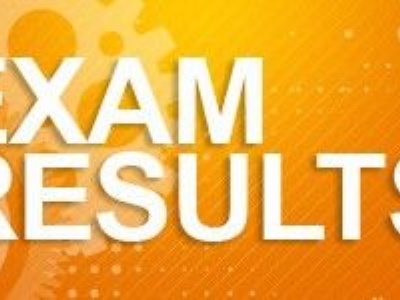 The College has achieved another very strong set of results, all the more noteworthy, given the uncertainty of further changes to the examination system this year. The percentage of students who gained 5 good passes at GCSE was 74%. 73% of students passed both English and Maths. There were a number of excellent subject performances including particularly strong results from the core subjects of English, Maths and Science.
86% of students gained a good pass in English
77% of students gained a good pass in Maths
34% of students gained 3 good passes in Biology, Chemistry and Physics
71% of students gained 2 good passes in Combined Science
Once again the outcomes for our higher ability students were outstanding with 10% of all passes graded at 8 or 9
"We want to congratulate all of our students on their successes. This year we have seen another excellent performance with so many students achieving well in the core and in their option subjects. Those subjects that achieved over 75% of good passes were Computer Science, Drama, Food, Geography, Electronics, Textiles, Graphics, Resistant Materials, Media Studies, Sociology, ECDL, LAMDA and Higher Project,
We know that everyone has worked incredibly hard to achieve these results. We want to acknowledge the excellent teaching and pastoral care provided by our dedicated staff as well as the encouragement and support of parents.
A significant number of these students will be staying on into our Sixth Form and we look forward to welcoming them back in September!"
Khadeejah Hullemuth and Madelief van de Kraan both achieved 8 grade 9s in the new GCSEs, including English Language, English Literature, Maths, Biology, Chemistry and Physics! This is an outstanding achievement. There were 8 students who achieved 9s for all three of their sciences!
Some of the top achieving GCSE students are listed below with the number of maximum grades in brackets (A*/Distinction* or grade 9)
The following students achieved 14 top grades: Madelief van de Kraan (12), Christopher Cox (7), Lydia Carlisle (7)
The following students achieved at least 13 top grades: Max Mercadel (9), Joe Foster (9), Darci Goulty (8), Holly Franklin (8), Millie Brodie Cooper (7)
The following students achieved at least 12 top grades: Khadeejah Hullemuth (12), Imogen Doyle (3), Darcy Brown (3), Izzy Pike (3)
Mr Tanner and Mrs Griffiths
Co-Principals
Mr Barker, Chair of Governors - 'I'm delighted at today's excellent news. On behalf of the Governing Body I would like to extend heartfelt congratulations to Collingwood students who have worked so hard to achieve these GSSE results.
College Staff and students' commitment and hard work has seen some exceptional performances both by individual students and in an impressive number of subject areas.'
Please click on the following link for guidance for parents on new GCSEs - https://ofqual.blog.gov.uk/2018/03/02/gcse-9-to-1-grades-a-brief-guide-for-parents/