Year 7 Student Receives 'People's Choice Award' in Art Competition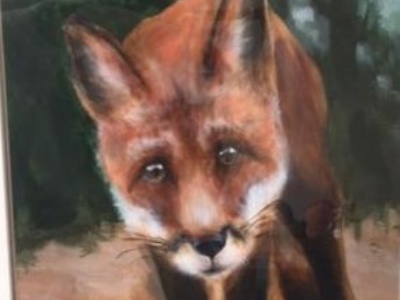 Rachel Brickhill (7I) receives award from Surrey Wildlife Trust for her Woodland Fox painting.
In May/June the Surrey Wildlife Trust ran an art and photography competition and those pieces that were shortlisted were displayed at the Guildford Art Gallery. Rachel Brickhill's (7I) Woodland Fox painting done in acrylics was on display and she was invited to attend the pre-viewing on the evening of Friday 24 May. Last week Rachel was notified that she had won the People's Choice Award for the under 18s. She was presented with a certificate and a Canon digital camera. Many congratulations Rachel.