European Week of Languages Activities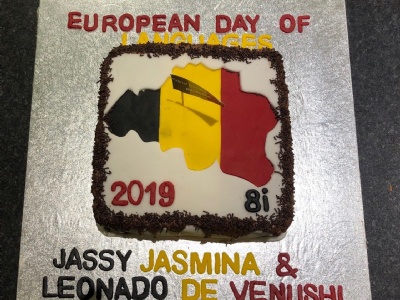 Many thanks to all students who participated in a week of language-related activities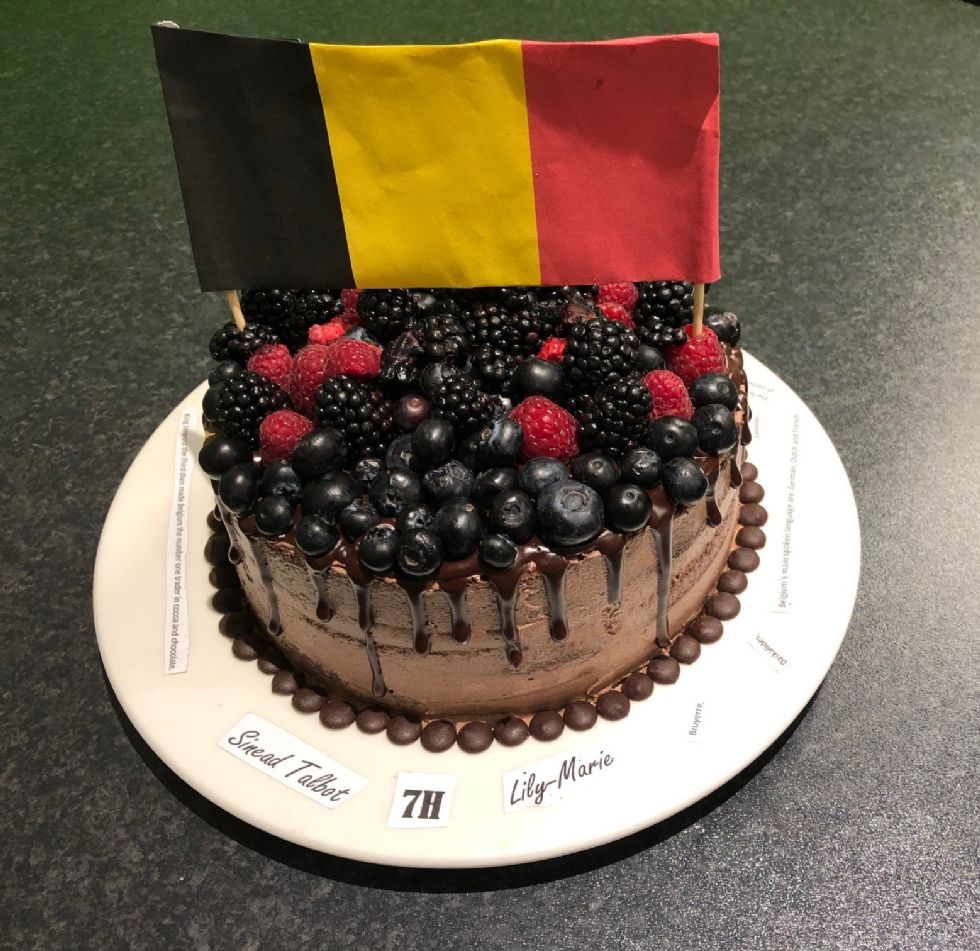 Bake Off
A huge thank you to every student who took part in our very first European Day of Languages Bake Off. The judges and I were overwhelmed by the quality of the cakes that were brought in on Friday morning. The judges had a very difficult time deciding which cakes they liked best!
After much deliberation they agreed on the following for taste and appearance:
Joint 1st Place: Jasmine Byrne and Venushi Kalubalage 8I and Lily-Marie Lawrence and Sinead Talbot 7H
2nd Place: Heidi Paton 7E
3rd Place: Eva Moran 10D.
Special prizes:
Most original idea: Scarlett Aubury and Breanna Dibb-Fuller 9H
Most representative of the chosen country: Catherine Peacock and Grace Bourne 7H
Best use of foreign language: Ty Dewhurst and Dillon Mardghum 7H
Most informative: Evie Degiovanni 9I.
Prizes will be awarded in assembly in the next couple of weeks.
Special thank you to our judges Mrs Adya, Mrs Wright, Mr Tanner, Mr Zymela, (governor) and Alex Murray (student representative).
Please find a full list of the students who produced such magnificent cakes in this week's newsletter. Well done to all!
Ms Bauduin - Head of MFL Department
Language Taster Sessions
We would like to congratulate all students and staff who participated and helped make the language taster sessions a big success. People enjoyed practising a wide range of languages: Russian, Arabic, Mandarin, Polish, Punjabi and Urdu. Everyone made a great effort to help us celebrate language diversity here at College.
Equally, Year 7 students have created some acrostic poems to celebrate the European Day of Languages and we are happy to say there are some very creative and high quality poems that will be rewarded during the following week.
European Day of Languages Quiz
Many thanks to all the form groups that completed the languages quiz last week and sent their scores. We are happy to announce the following winners:
10I (15 points)
11 J (11 points)
8K (8 points)
8E and 8I (7 points)
7G (6 points).
All the above form groups will receive a bag of sweets this week. Enjoy!
Mrs Castro-Iglesias - MFL Department