Year 9 Art Students Visit Brooklands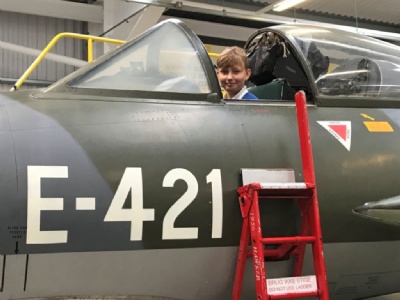 At the start of each academic year the Art Department organises trips which support students' coursework. This half term, Year 9 students studying the one year BTEC Art and Design course visited Brooklands Motor Museum in Weybridge.
Students attended a workshop on the Art of Machines and had a busy day collecting valuable primary research to inform their Mechanics and Movement 2D and 3D design projects. They had the opportunity to visit the new Aircraft Factory and to photograph the collection of cars, aircraft, buses, motorbikes and bicycles on display around the site. They were also able to climb aboard many of the exhibits and Brooklands staff were on hand to give more information on the history of the exhibits and materials used.
As always the staff at Brooklands were complimentary about the behaviour of Collingwood students and look forward to seeing the work generated from the visit.
Mrs Judd - Art Department