Year 8 Boys Begin Season with Convincing Win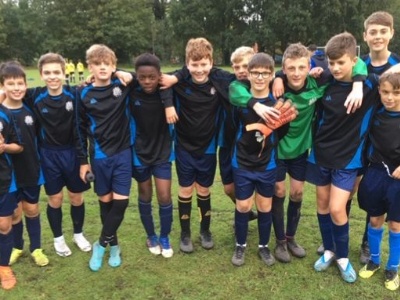 A great start to this year's league games by the Year 8 Boys' Football squad, beating Wavell School 6:3 on Tuesday 8 October.
In the absence of Marcel Balicki and Jack Brown, debut performances from Jack Mallon and Leiland Curtis supported a team of Rhys Shaw, Josh Smith, Connor Appleton, Elliot Croxton, Callum Groves, Marvin Wood, Sean Jonfiah, Dan Weathers, Dan Heath and Rhys Evans. A great performance by all the boys with goals from Sean Jonfiah (2), Rhys Evans (1), Leiland Curtis (1), Dan Heath (1) and Dan Weathers (1).
Man of the Match: Elliot Croxton
More fixtures to follow.
Mr Beer - Head of PE Department