Inaugural Careers Fair is a Huge Success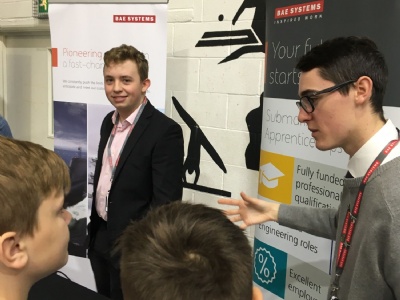 On Tuesday 12 November Collingwood hosted its first whole College Careers Fair.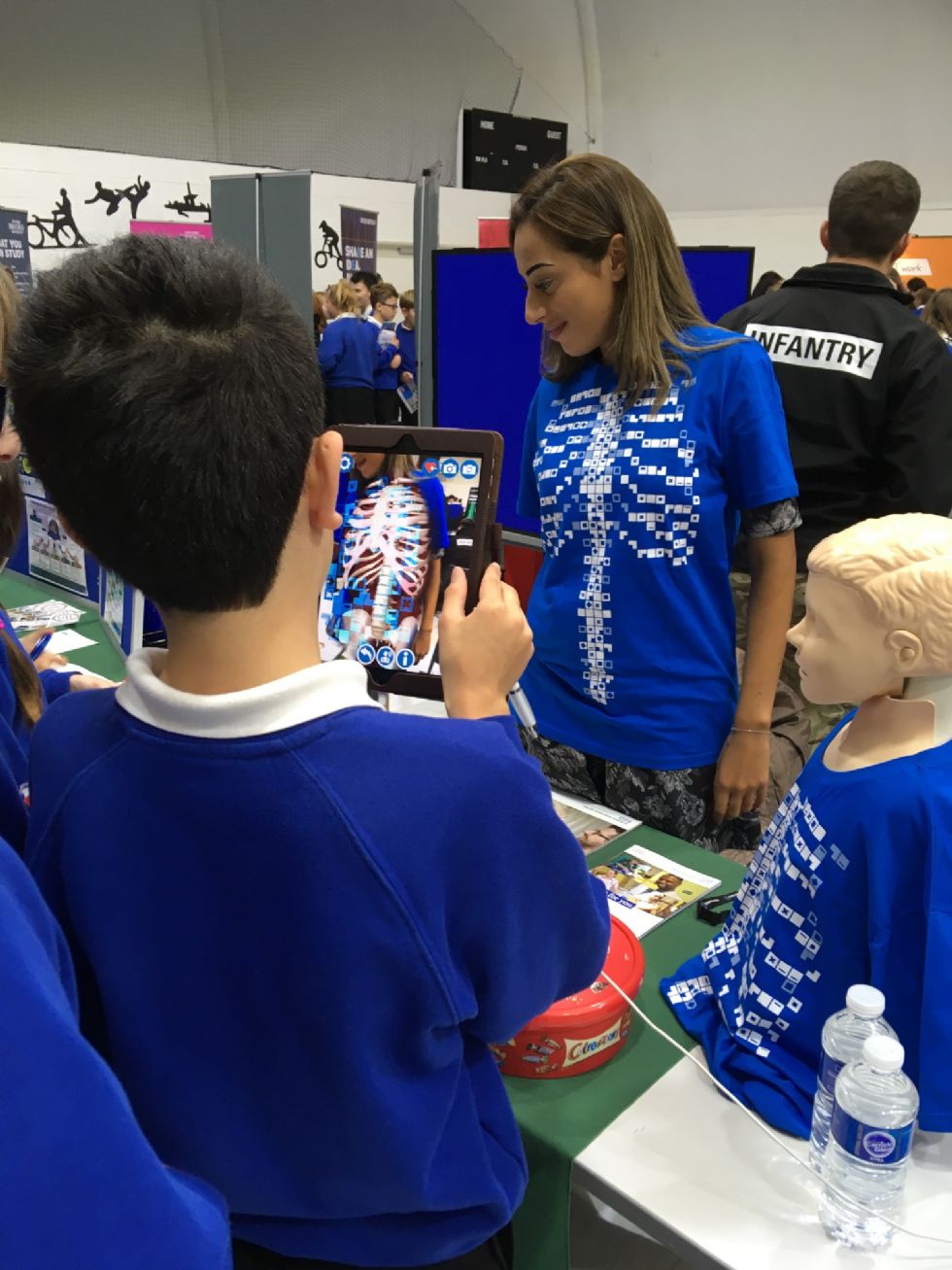 The event was a huge success, with over 44 organisations attending. Drawn from local companies, universities, our parent body, alumnae and friends and family of our teachers. Students were lucky enough to be given information from a wide range of careers areas, including Engineering; Finance; Beauty; Hospitality; and Health Services.
The fair also aimed to educate students on different paths that they can take, including apprenticeships and Higher Education. All students engaged with the event, from Year 7 to Year 13.
We truly believe that students should be given a wealth of opportunity to participate in career led events and as a school this is something we are working towards developing more in the future.
Students and parents were able to attend two workshops, one from Oxbridge and the other from HEON. Both workshops gave an insight into Further and Higher Education, Apprenticeship opportunities, student life and finance.
We would like to thank everyone who attended and gave their time to inform our students of opportunities available to them and for making it a very memorable day. We received some lovely comments from our visitors and exhibitors:
"On behalf of Pearson College London, I would like to thank you for such a wonderful careers fair yesterday. Students were polite and friendly, Staff were approachable and resourceful, refreshments and food throughout the day were great. Overall it was a pleasure to work with Collingwood College yesterday." Dominik - Pearson College, London
"The atmosphere in the room was fantastic, with so many students interacting with some great local employers. It was particularly striking to see the Year 9s getting so involved, a really good sign for Collingwood's careers provision moving forward." Adam Watts - Enterprise Co-ordinator for Spelthorne, Surrey Heath and Woking
"The Careers Fair was very helpful and gave me a better Idea of what job I'm looking for." Tia James - Yr 8
"I found the careers fair very beneficial. There was an excellent variety of companies to speak to and they provided great advice and answered any questions I had. Thank you to everyone who put it together." Rachel Brickhill - Yr 8
"We were able to learn more about careers and how to get into them." Charlotte Collins & Chloe Terrett – Yr 11
Please click on this link to participate in a parents' evaluation of the Careers Fair:
https://forms.office.com/Pages/ResponsePage.aspx?id=2-LJJfgXiUyBAjIglUNbts-bMIiQ_K1Pidr7GqUhkHhUOVkyUkJOV0FITlQyMDE2QjJVU1FUOFNHNi4u
Mrs Clelland - Careers Co-ordinator