Students Represent Collingwood at Annual Cross-Country Event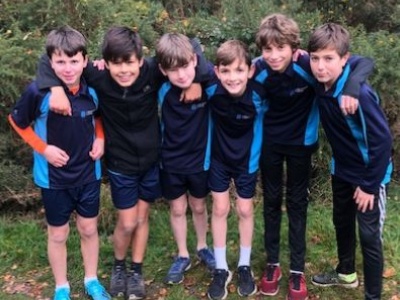 On Tuesday 19 November 42 students from Years 7-11 represented the College at the annual District Cross-Country event at Lightwater Country Park.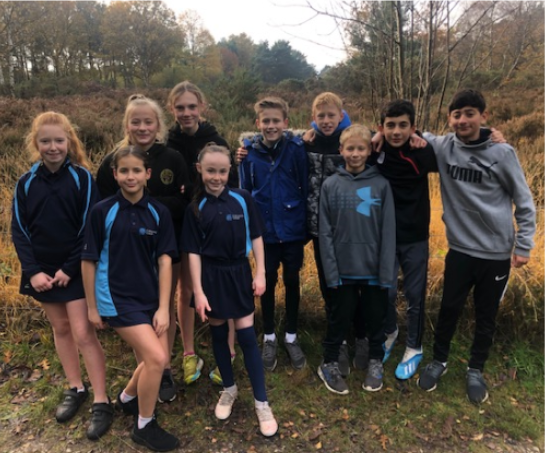 We were delighted to have a crisp Winter's morning with no rain and the students were certainly full of energy on the journey there before the event. There were eight races in total ranging from 1.6km for the Year 7 girls up to 4.2km for the Years 10/11 boys race. All of our students performed incredibly well in tough conditions and should be really proud of their achievements. Some stand out individual performances include Jasmine Lampard 7E 3rd, Sophie Duckworth 7J 7th, Daniel Densley 7E 3rd, Izzy James 8F 2nd, Maddie Clifford 9D 2nd, Lucy Duckworth 10G 8th, Lara Pearson 10A 10th and Max Duckworth 11E 5th.
All of these students will have the opportunity to represent the College in the District team at the Regional finals.


Teams:
Year 7 Girls: Emillie Edwards, Jasmine Lampard, Sophie Duckworth, Alexis Keay and Hollie Stuart
Year 7 Boys: Daniel Densley, Louis Atkinson, Isaac Millham, Onur Yildirim and Zahir Al-Nawab
Year 8 Girls: Hannah Webb, Izzy James, Zara Hogston, Lotty Rabey and Autumn Hedley
Year 8 Boys: Jake Webb, Cameron Clark, Ryan De Ruijter, Rhys Evans, Harry Dalton and Seb McBride
Year 9 Girls: Maddie Clifford, Holly Mannion, Ellie Coldicott, Lola Yates and Connie Goodchild
Year 9 Boys: Dylan Hobbs, James Stuart, Jack Sawyer, Nathan Gibson and Jamie Quirk
Years 10/11 Girls: Lara Pearson, Lucy Duckworth, Neve San Emeterio, Jules Rabey, Maya James and Emily Dillamore
Year 10/11 Boys: Max Duckworth, Isaac Becket, Kai Hobbs, Toby Mann and Jacob Cowler
Well done to all students who competed on the day. More photos can be seen in this week's newsletter.
Mr Andrews - Year Manager - Year 9 and PE Department