Kian Recognised for his Lockdown Efforts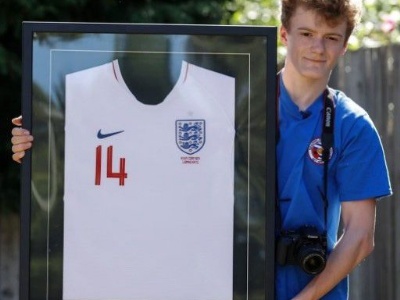 You may remember how Kian Cormier (10F) kept busy during lockdown by creating face visors for keyworkers using his 3D printer at home (inspired by Mr Thomas (Technology teacher) who also made visors for the NHS and care homes).
To recognise his impressive efforts Kian was extremely lucky to be invited to an England football training session to take photos of the team. Being a keen photographer, Kian was delighted with this amazing opportunity!!
Click here to see how Kian got on with the England squad.