Year 9 Student Raises Funds for St Peter's Hospital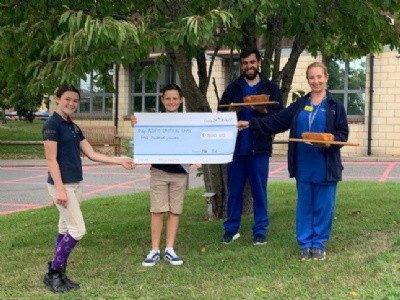 During lockdown Ella Cooper (9F) and a friend set up a business to raise funds for the NHS.
They set up a bakery to sell their own baked goods to neighbours and local villagers in Chobham as a means to raise as much money as possible for St Peter's Hospital Critical Unit.
They created a business plan, working out exactly what their costs would be and then appropriately priced their baked goods as well as ensuring ingredients and allergens were clearly provided to each customer and worked out the delivery of the goods in a Covid-safe, socially distanced manner on their bikes. All in all a total of £500.00 was donated.
The local community were extremely encouraging and complimentary about both Ella and Bill.
Many congratulations to Ella and Bill!!