Spectacular 'Six' Wows Audiences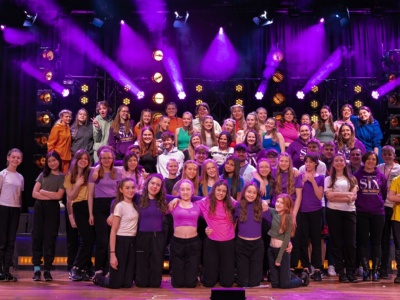 Last week at Collingwood College, the whole school production took place across four days, with a total of six shows being performed.

Our cast and band blew everyone away with our production of Six, Teen Edition. The cast, band and crew of over 50 students delivered professionalism and perfection during every show. All students have been rehearsing tirelessly since October last year, and they certainly went out with a bang last Saturday night!
The musical, based around the lives of the six wives of Henry VIII, was performed by a team of 14 Queens who each delivered their own outstanding interpretation. Many staff and students came to see the show multiple times to see our Team Believe, Team Succeed, Collingwood Believe and Collingwood Succeed perform the roles of Aragon, Boleyn, Seymour, Cleves, Howard and Parr. There were not only some veteran Collingwood Production performers, but also some new members to our principal roles this year. Thank you to all the Queens and special mention must go to the Year 13s, Mia Evangelista and Gina Murphy (principal performers) - this will be their last Collingwood production!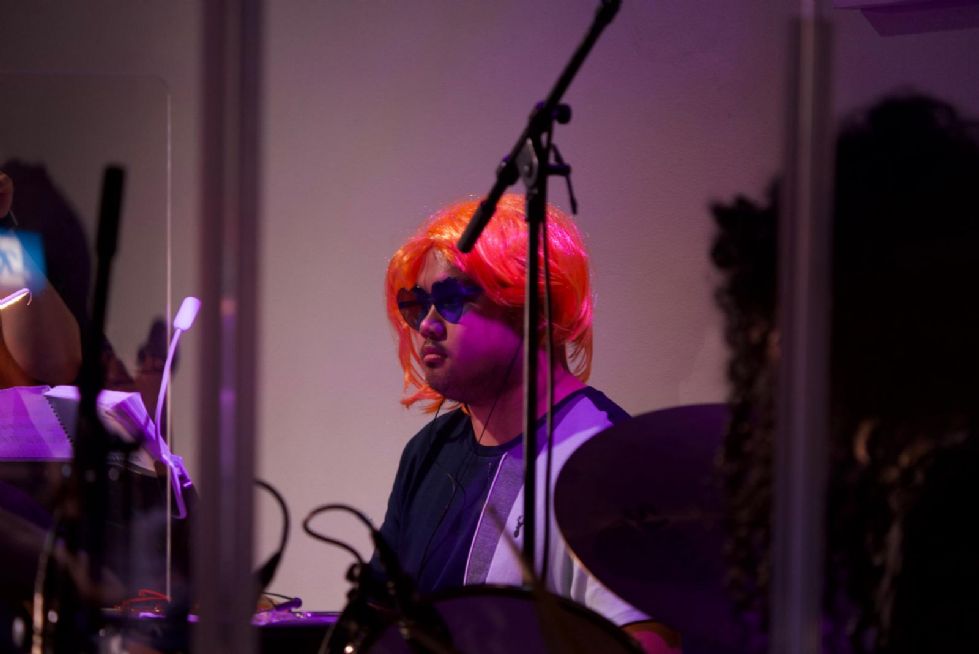 Our Ladies in Waiting who formed the band were so good that many members of the audience could not believe it was not a backing track. Jake Pang (piano), Josh Carlisle (drums), Jacob Bolton (guitar) and Casey Obee (bass) were conducted by Mrs Ospina as Musical Director and supported by Miss Taylor. They each performed with exceptional talent and finesse for every show. Their dedication to this show started months before, where they all rehearsed weekly to ensure every song, reprise and bam was performed beautifully. A great team effort all round. Jake Pang first played the piano in Gazza's band back in 2019 for We Will Rock You, and we were really fortunate that he again serenaded us during this year's show. His effortless performance of Heart of Stone is one that we will carry in our hearts for years to come. We know that he will go far in life and are privileged that he has been our legendary pianist in all our productions to date.

The Performing Arts Department staff were lucky enough to have Miss Angell (Head of Media and Film) as choreographer once again, who was able to work with the newest member of the Performing Arts team, Miss Ingram, to teach the whole cast an array of dances for the show. The principal dancers this year were, once again, outstanding. Consisting of six students from Year 9 to Year 13, they performed for much of the show with exceptional performance skills throughout. In addition to their amazing dance skills, Sophia Cross even choreographed the number 'Get Down', which was a fantastic street dance number!
Several Collingwood alumni were fundamental this year to ensure the show sparkled. A huge thanks to Dan Wright, lighting designer, Rhys Barratt, sound engineer, Max Haynes, photographer, and Carys Burrows as MUA (Make-up Artist).
Collingwood College certainly does have talent, and everyone involved showed how ambitious, bold and collaborative our community can be. We could not be prouder of our amazing students at Collingwood College. A huge thank you to our fantastic audiences who came to see the show and the family support throughout the rehearsal process. Look out for more show photos in next week's newsletter!
Mrs Valu - Head of Performing Arts and Drama