Royal Visit to Collingwood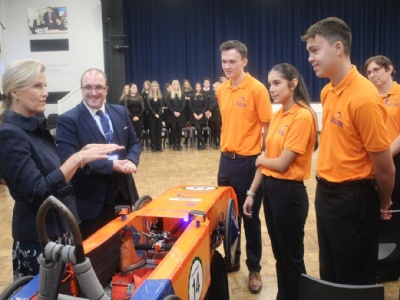 The Duchess of Edinburgh visited Collingwood on Wednesday 27 September where she took part in activities showcasing environmental sustainability initiatives at the College and met students who have enjoyed national and international success in racing electric cars and debating.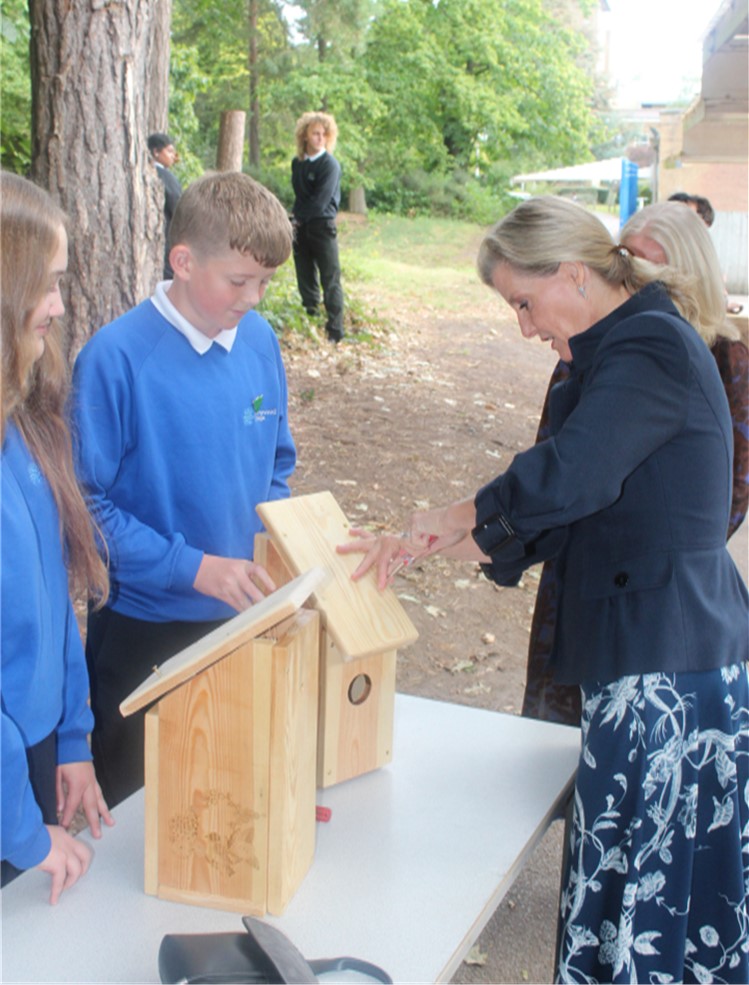 Her Royal Highness joined students from our Eco Club in creating nest boxes for wild birds and discussed their recent work on environmental sustainability initiatives. The Duchess also met members of the College's Status Racing team to learn about their multi-award-winning racing cars and heard from leading members of our debating society about their experiences in national and international competitions.
In recent months, with the support of The Woodland Trust, students have embarked on an ambitious tree-planting project starting with The Queen's Green Canopy initiative to mark Her late Majesty Queen Elizabeth II's Platinum Jubilee in 2022 and continuing later this year with over 100 more tree saplings due to be planted to enhance biodiversity in the College's grounds. The tree-planting project represents one of a range of recent environmental initiatives at Collingwood which have recently been recognised by the award of Eco-Schools Green Flag accreditation.
The Status Racing team design, build and race electric racing cars in the Greenpower Challenge – a racing series in which more than 10,000 students from around the world participate each year. Founded in 2010, Status Racing is the highest ranked state school team in the world. So far this year, the team have won multiple awards for design, engineering and portfolio development. They will compete at the 2023 International Finals taking place at Goodwood Motor Circuit on 8 October.
Acting Principal Miss Watling said, "We are tremendously proud of the College's recent steps to improve our environmental sustainability and initiatives led and delivered by our impressive students have been central to this progress. It was a pleasure to welcome the Duchess of Edinburgh to the College to celebrate our students' extraordinary achievements and discuss our exciting plans for the future."