Cup Final Awaits Year 7 Football Team!!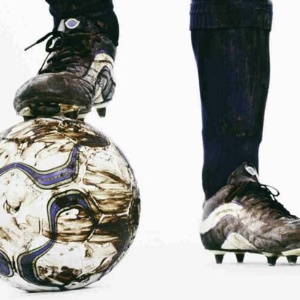 Year 7 boys beat All Hallows 7-0 and go through to the district final.
On Thursday 19 March the Year 7 boys' football team played All Hallows in the semi-final of the District Cup at Collingwood.
With a few students unavailable for the game due to injuries we were down to bare bones for the game but the boys who played certainly didn't disappoint the big crowd that descended onto Kingston field. After a bright start from the boys we were starting to create plenty of chances but just not finding the back of the net. A tactical change brought about the opening goal and then the floodgates soon opened. The boys were playing some excellent football using the width well with Stanley Grosch finding plenty of success down the left. Jakob Carl was enjoying plenty of success up front scoring four goals in the space of ten minutes with all four assists coming from Oli Ewing to give Collingwood a 4-0 lead at half time.
After half time the boys continued to put the pressure on and further goals from Jakob Carl, Oli Ewing and Daniel Parry completed the 7-0 win for Collingwood.
The boys have had an unbelievable season going nine games unbeaten and have one final league game to play against Tomlinscote next week to hopefully win the league. The boys can then enjoy their Easter break before the Cup Final against Salesian School to be played at Farnborough Football Club on Monday 27 April.
Team: Joe Fitzjohn, Cameron San Emeterio, Sean Cullen, Matt Barnett, Dan Simmonds, Kyle Odendaal, Stanley Grosch, Oli Ewing, Jakob Carl and Daniel Parry.
Mr Andrews - PE Department