Records Broken at Annual Sports Day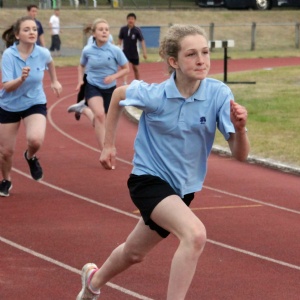 Wednesday 17 June saw Years 7, 8 and 9 students breaking long standing records at our annual Sports Day.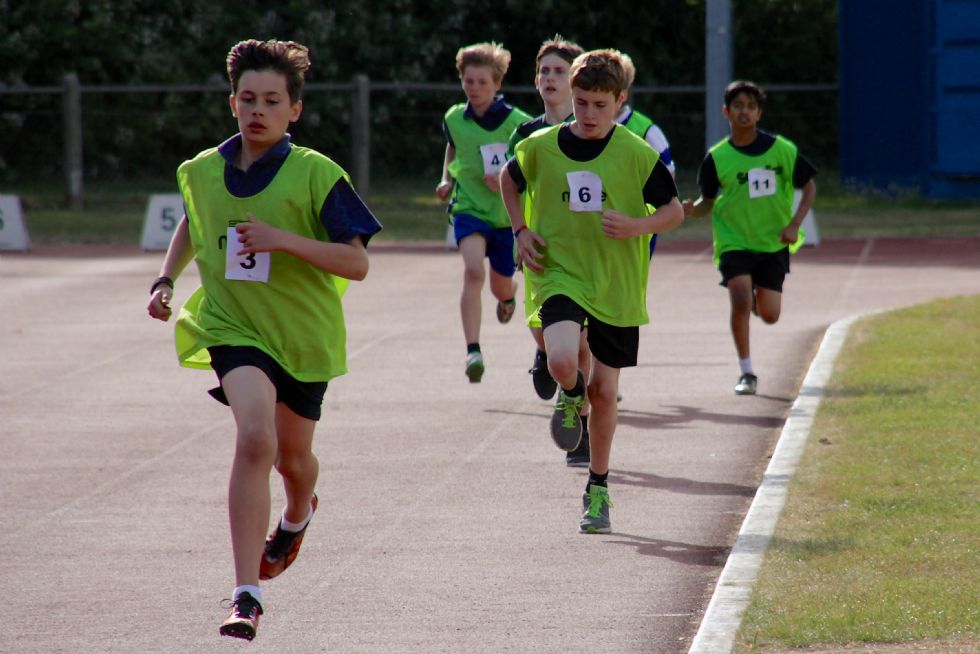 On Wednesday 17 June Years 7, 8 and 9 students once again competed for Gold, Silver and Bronze at our annual Sports Day at Bracknell Athletics Track. A very composed team of Year 10 GCSE PE students comfortably officiated all events and demonstrated the skills they have developed in their GCSE PE Practical lessons.
The event was blessed with good weather and an impressive turnout from parents further added to the atmosphere. Entry numbers from Years 7, 8 and 9 were highly impressive and their performances equally as commendable.
Well done to Giles Rhoden 7J who broke the 100 m record and equalled the 800 m record for his year group and to Eden Hogston 7B who broke the Year 7 Girls' 800 m record that hasn't been broken for 4 years and the 200 m record that hasn't been broken for 15 years! A very special mention goes to Max Mercadal 8C who smashed the Year 8 Boys' 35 year Javelin record with a distance of 29.74 m (and his mum assures me he can throw further!).
Congratulations to Thomas Handley who destroyed the Year 8 Boys' 200 m 32 year standing record and to Luke Mann 8C who broke a 19 year standing record in the Year 8 Boys' Long Jump.
Congratulations to all participants.
The PE Department would like to thank Mrs Bocutt for her administrative support, Mrs Goggin for supporting the event with First Aid arrangements and all colleagues who gave up their evening to support the students.
Mr Beer - Head of PE Department