CAPA Awards Presented at Special Event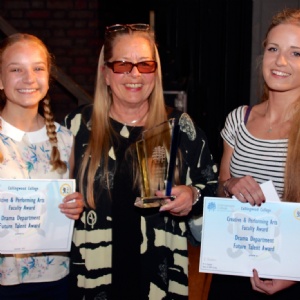 Student success and achievement celebrated at the CAPA Faculty Awards Evening.
On Wednesday 10 September the Creative and Performing Arts (CAPA) Faculty held its annual Presentation Evening to celebrate student success and achievement. Family and friends joined Faculty staff in Kingston Theatre to acknowledge and celebrate the commitment and talent of the award winners. Special thanks to Mrs Bocutt and Miss Roberts who led the organisation and planning of the event and to Mr Woods for organising the opening montage.
Congratulations to all the award winners; these students all act as inspirational role models to their peers, often making a significant contribution to the extra-curricular life of the College – the College community is extremely proud of you.
Mr Chauhan - Head of CAPA Faculty