Year 11 Students Beat Top Schools in Debating Competition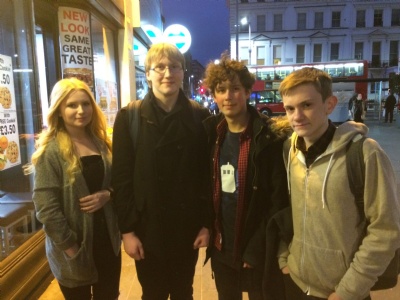 Collingwood's debating team narrowly missed out on reaching final of debating competition but beat top schools along the way.
On Saturday 19 March a team of our Year 11 students participated in a debating competition at Imperial College, London, against sixth formers from top private and state schools (Eton, Dulwich, Westminster, St Paul's and Tiffin, to name but a few).
Our A team narrowly missed out on reaching the final by 1 point (lost to an Eton team) but we did beat some top teams along the way including a team from St Paul's who are generally accepted as being the best debating school in the country.
Jon Quin was our best speaker on the day and he was ranked highly in the final speaker table.
Our teams included Jon, Emily, Alexander and Julian who were all outstanding ambassadors for Collingwood College. Congratulations to you all.
Mr Baird - English Department