Year 7 Student Brings Home Silver Medal at Trampoline Championships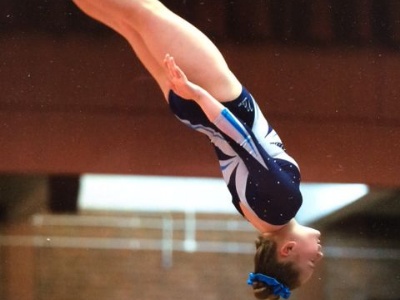 Grace Titheridge (7G) brings home another medal at the Welsh National Trampoline Championships.
Following weeks of training, once again coached by Miss Parker, Grace competed in her first competition for Wales in Cardiff on Sunday 22 May in the Welsh National Trampoline Championships.
In the morning's preliminary rounds she completed two very good routines and was laying in first place going into the afternoon's finals.
The finals of the Under 15 Elite Girls saw eight girls compete again with their more technically difficult voluntary routines. Grace again jumped really well but was beaten to first place by one of her club team mates by just 0.50.
She did, however, come away with a Silver medal and a personal best time of flight of 13.5, so all in all a very good day's work.