Success at the KS4 District Athletics Championships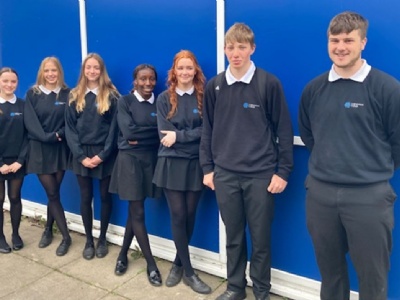 We are delighted to report that Collingwood had some great success at the annual Key Stage 4 District Athletics Championships at Woking Sport Box Athletics Track.
Harrison Taylor 10D came first in the Boys Javelin throwing 41.41 m, Samara Afonughe 10F won the girls 100 m in 12.89 secs beating Year 11 girls from other schools in the district and the Girls Relay Team Kayleigh De Ruijter 10K, Lauren Taylor 10K, Hannah Webb 10D and Samara Afonughe 10F placed 3rd having led for the first 200 m. Freya McCormack 11A placed 2nd in the Girls Javelin throwing 29.56 m. Special Thanks to Harry Ludkin 10H for coming along to assist with officiating.
More news like this very soon as Years 8, 9, 10 and 11 enter the District Athletic Trials in a bid to compete at the County Championships at Kingsmeadow on Saturday 11 June 2022.
Congratulations to our Collingwood Athletes and looking forward to seeing them compete again soon!
Mr Beer - Head of PE Department