Edulink One
Like many websites, this service uses software cookies. (Cookies are small text files that are placed on your computer by websites that you visit. They are widely used in order to make websites work, or work more efficiently, as well as to provide information to the owners of the site.) By logging in you are accepting cookies that will be installed on your computer. Collingwood reserves the right to monitor and / or record the use, by any person, of Collingwood's networks and / or systems.
Edulink One is Collingwood's current means of communication with parents.
Please click here to log into Edulink One.
Difficulties logging onto Edulink One?
Should you encounter difficulties of any kind logging on, please contact the College using the email address edulink@collingwood.surrey.sch.uk. It is important to remember that you should not include your user ID and password together in any communication to the College.
Updating parent and student details: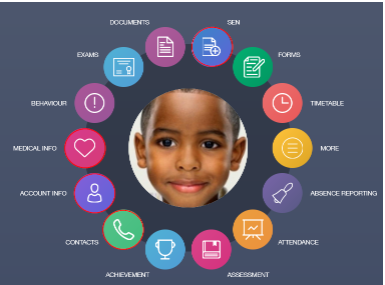 For instructions on how to do this please click on the image to the right:
Parents/Carers contacting the College (via our online communication system accessible via Edulink One, Links)
The College is committed to responding to parents/carers in a timely manner and whilst every attempt is made to respond within 3 working days, some issues may require investigation. In such instances, we undertake to respond within 10 working days.

There may of course be occasions when circumstances make it impossible for the College to respond fully within this time period, in which case, the College will keep parents/carers fully informed throughout the process.